There's this dumb little site called You're the Man Now Dog which I regrettably spent half my waking hours on. For the uninitiated, it's basically a nerd community that makes abstract art installations out of still images, short audio clips and zooming text. Some people go a little further and make what are known in YTMND as "faggy short films," elaborate efforts made over hours or even days in Photoshop and ImageReady to make what's usually an only slightly funny joke.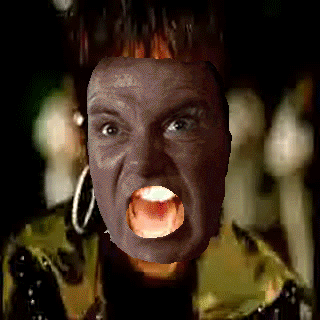 KHANTMND: GET UR FREE KHAN
If you have no idea what the hell you're looking at, click the link and check it out. If you're still snowed, LURK MOAR.